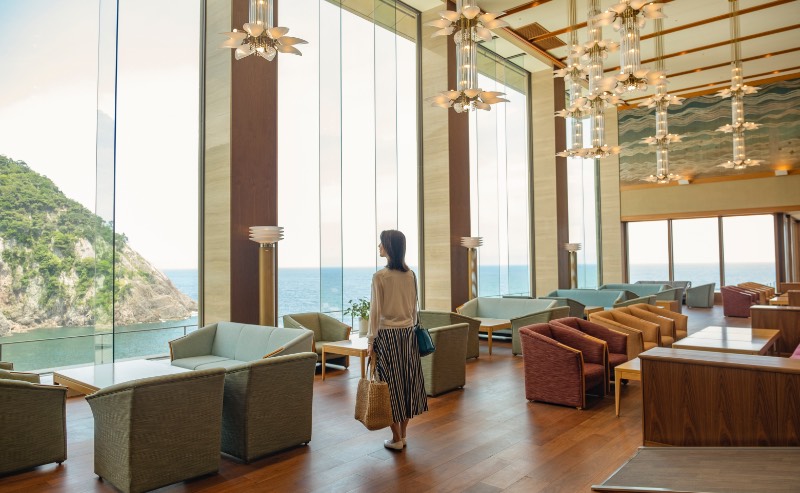 To put a smile on the faces of guests.
The thrill of travelling comes from encounters with superb natural scenery, Or from sampling local cuisine and experiencing unique, local culture. And it is the people you are with who make this fun happen. Our wish is to serve as guides, talking with our guests and helping to create a memorable trip for them and their loved ones in the hope that they will go home with memories to treasure for a lifetime.
Sorry, your browser doesn't support embedded videos.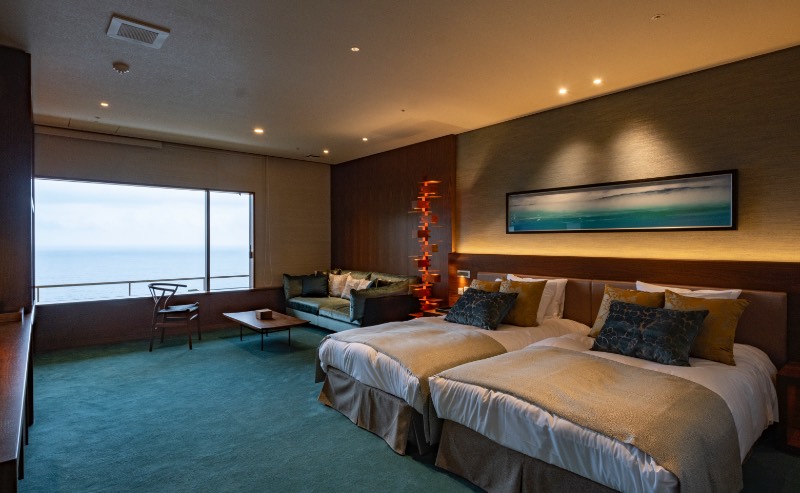 Guest rooms
Rooms
The ultimate relaxing break,
where stunning views and serenity abound.
The NAGISA Wing "TOKIJIKU", a floor of high-standard guest rooms for those placing a premium on relaxation in a refined setting. And there are the guest rooms in the MISAKI Wing, where you can enjoy a sense of expansiveness akin to a sea journey from the moment you enter your room.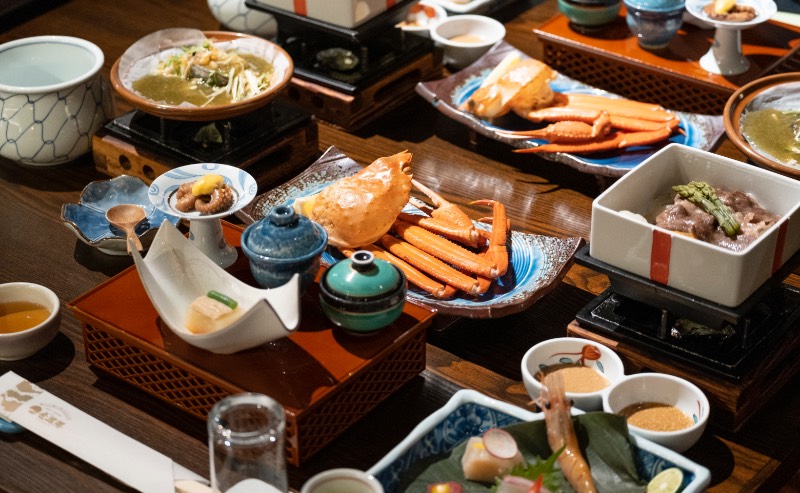 Cuisine
Foods
A symphony of flavors courtesy of select ingredients.
Truly delicious ingredients, freshly-caught seafood and exquisite seasonal foods.
The root of Hotel Kinparo's sense of taste lies in its discerning selection of only the freshest, most delicious, nutritious ingredients.
The Walrus Club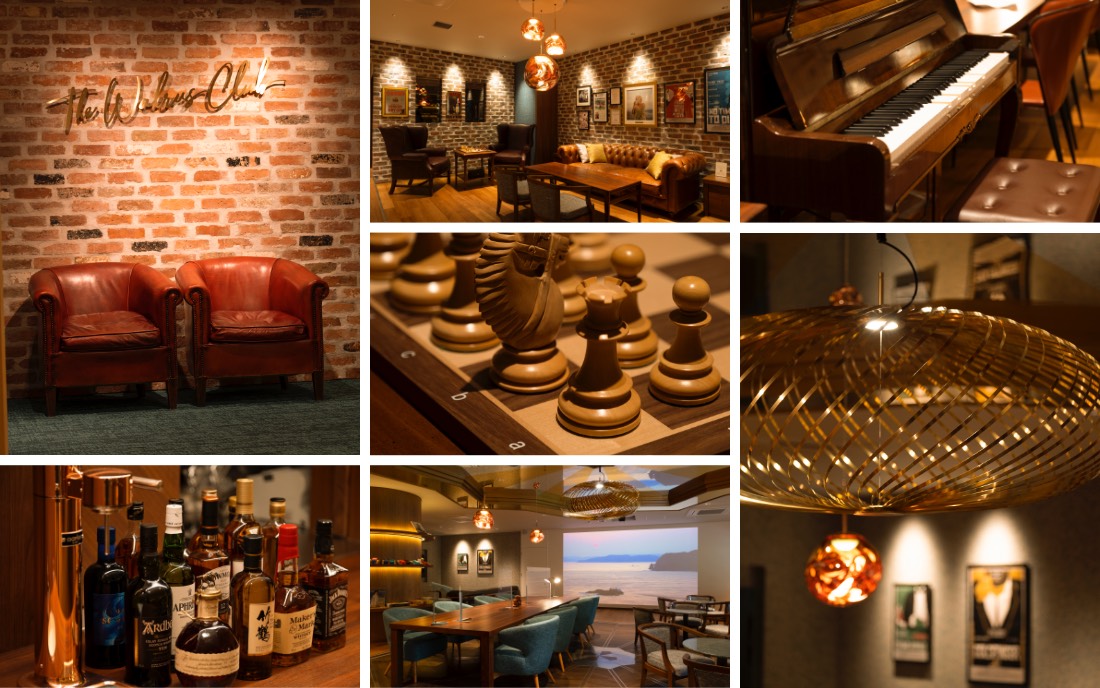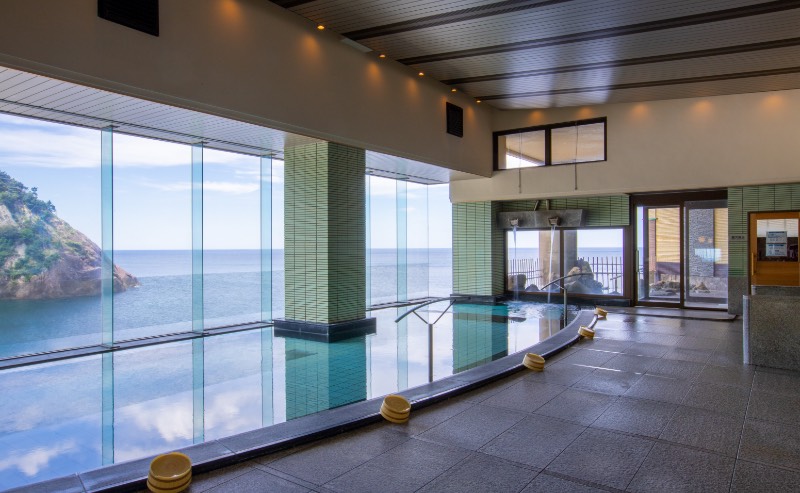 Hot springs
Onsen
Relax and unwind in hot springs overlooking the wide ocean.
Hiyoriyama Onsen, a hot spring that will warm you to the core and leave your skin feeling smooth and supple. Enjoy a moment of bliss as you immerse your body in steaming hot spring water, caressed by the ocean breeze and the sound of the sea.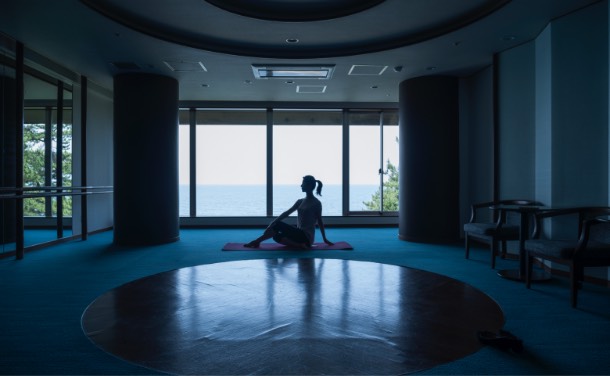 Facilities
Facilities
Refined hospitality in a beautiful location facing the Sea of Japan.
We add a touch of glamor to trips of all styles.
Photo Gallery Palace of the Dragon King