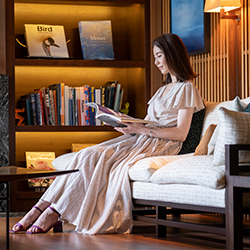 Refined hospitality in a beautiful location facing the Sea of Japan.
Get together, unwind, enjoy.
Leave everything to us.
An expansive, two-storied lobby facing the sea,
a convention hall and banquet hall that can accommodate functions of various sizes and purposes,
and nighttime facilities for a memorable evening of fun,
along with a spacious gift shop for that perfect memento of your stay.
These are just some of the many wonderful facilities which put Hotel Kinparo in a class of its own.
We add a touch of glamor to trips of all styles.
Facilities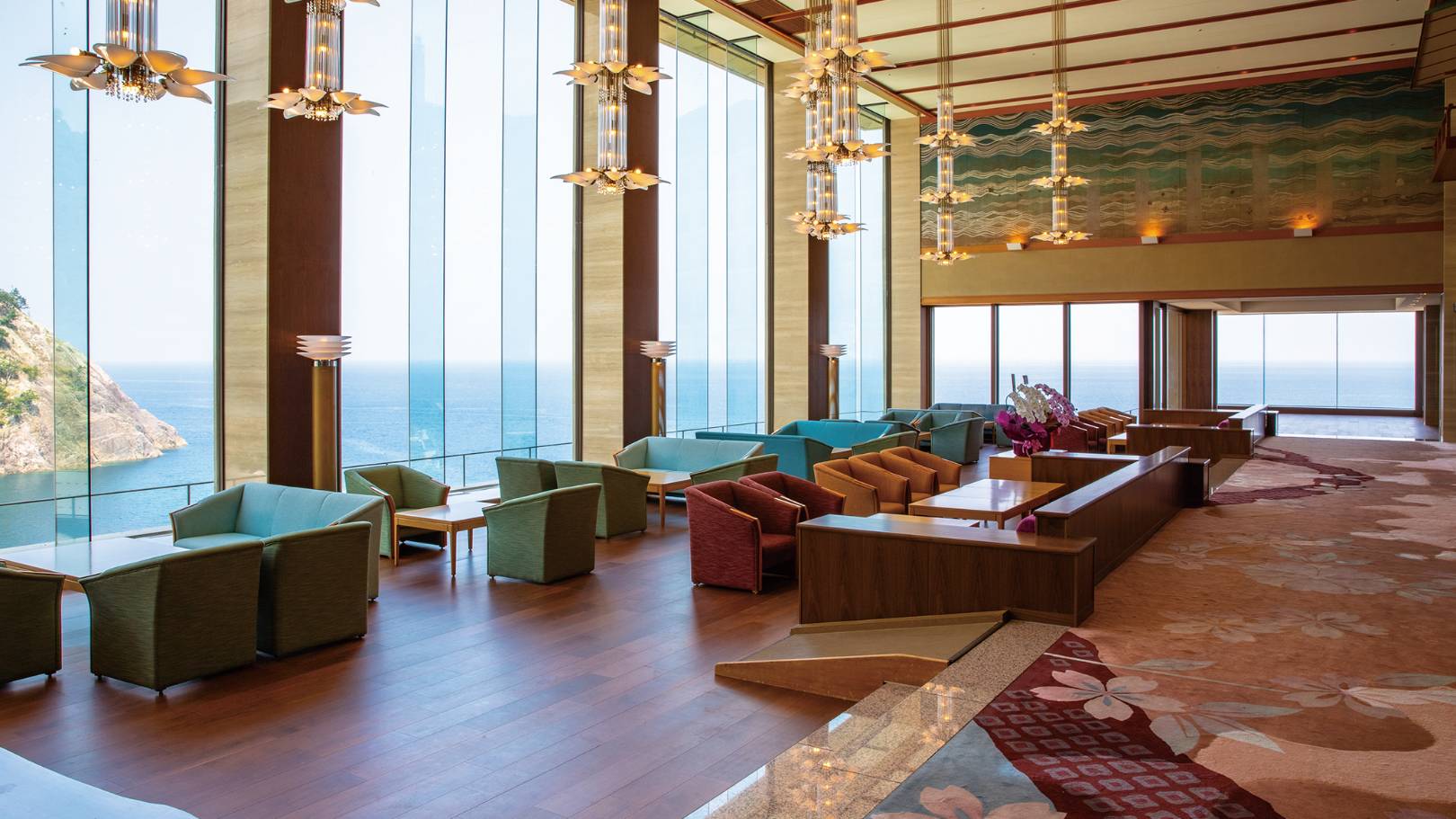 Lobby lounge

"NAMI-NO-HANA"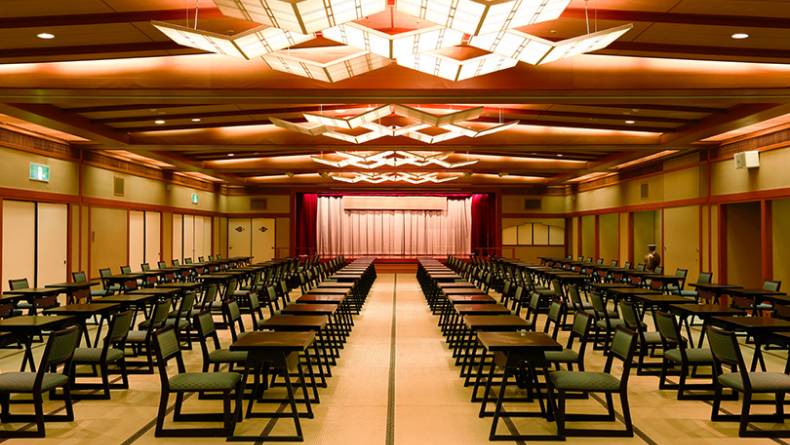 Banquet hall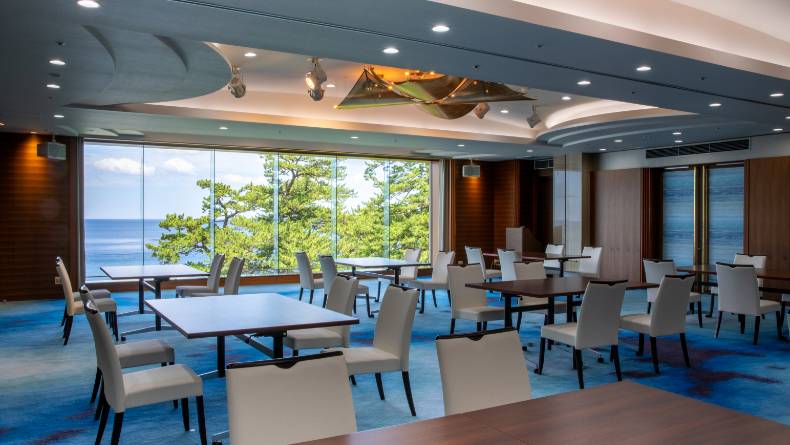 Convention hole
We can configure our venues to accommodate a range of uses, such as training sessions and lectures.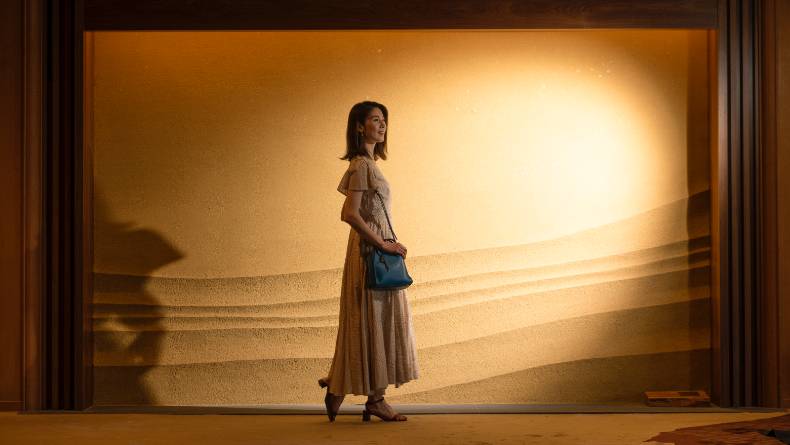 Plaster Artwork
Japanese Plaster Artwork created by Mr. Naoki Kusumi. The artwork is designed in the motif of a tale of "Fisher-boy URASHIMA".
The Dragon Palace Terrace
This Terrace overlooks the Dragon Palace and the horizon.
It's affected in a sea and the sky and changes into the various colors.
The Walrus Club
Quality time , in the walrus club in a style of reminiscent of a cozy pub in London.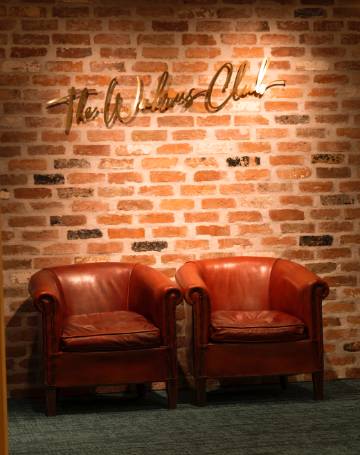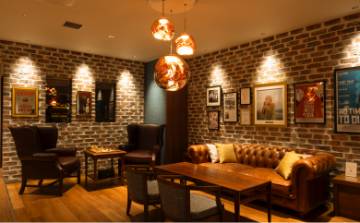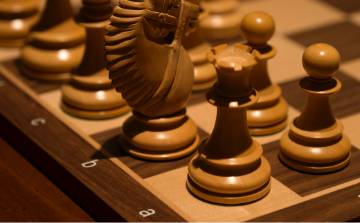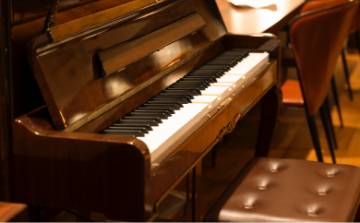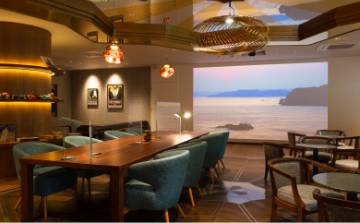 Nighttime noodle restaurant "Ippuku-Tei"
Facility Guide Map
Calm space.
Peaceful moments.
Information on the hotel facilities at Hotel Kinparo,
located on the scenic Hiyoriyama coast.
A stage for hospitality that creates a luxurious time together with a beautiful location on the Sea of Japan.
The hotel offers a variety of styles of travel.
Gift Shop
Gift Shop

"Tamatebako"

There are souvenirs that will be a memory of your trip.
Accessibility information
Blue marks the facilities and services we have available, and gray marks those we don't.
Parking Space
The hotel does not have designated parking spaces for wheelchair users, but we have set aside the parking spaces in front of the hotel entrance for priority use.
Corridor
Please use the elevator on the 2nd floor to reach the entrance and Large communal Bath.
Lead information
Main entrance and
exit way in a building
Elevator
Infant equipment
There are no designated nursing/baby-changing areas, but please ask when required and we will happily prepare a private space for you.
Toilet
Additionally
equipment
Auxiliary
service
We have two wheelchairs for guest use.